School is closed for the majority of students and is only open to those who have registered and have been identified as children of Key Workers
Latest News
News
First RAG week is a huge success for Newark Academy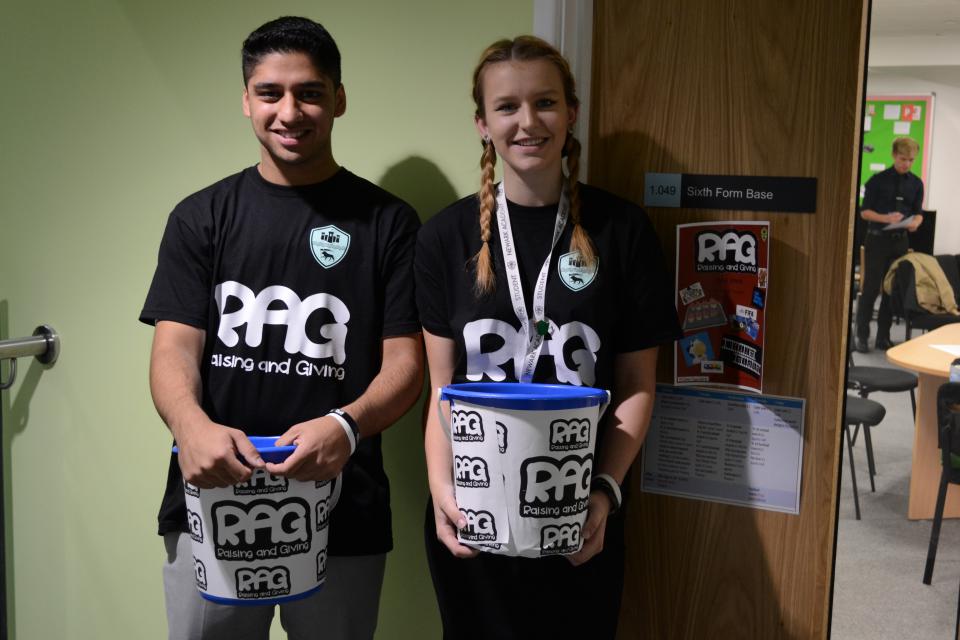 Members of Newark Academy Sixth Form decided to run their first ever RAG (raising and giving) week as a way of giving something back to their local community. The week has been so much more successful than anticipated raising more than £850. There were a number of fundraising activities among both students and teachers including a lip sync battle, film night, football matches and a cake sale, creating a fantastic atmosphere around school.
The event week has been primarily arranged by Sixth Form Head Girl, Millie Parker and Head Boy, Ali Miah. Millie said: "The students have got really involved every day and the teachers have been there to support us. We can't thank them all enough. We have raised more money than we ever thought would be possible for the Senior Citizens Community Christmas Party."
Ali continued: "We will invite elderly from one or two local care homes as we are hoping to cater for about 60 people. This is the first RAG week we and the school have ever done and the Sixth Form look forward to the next fundraising event they can run to support their community."
The 9th December 2016 will be the first ever Christmas Party and Newark Academy is looking forward to welcoming and entertaining some very worthwhile members of the community.
Head of Sixth Form, David Palethorpe said: "The Sixth Form have been nothing short than inspiring this week to all in the school. This really is what happens when you give young people the opportunity to take an idea and develop it as their own. They have been committed, organised and energetic - all attributes which are needed to make individuals successful."
Newark Academy Sixth Form students are committed to their own future, their school and their local community making them well prepared for their next steps into life. These are the reasons why so many of the Yr13s leaving in the summer were successful with obtaining their preferred university placements which included Imperial London and Nottingham University as destinations.
The Newark Academy Sixth form is developing its offer of courses for the next academic year and invites its Yr11s and their parents to come into the school on Tuesday 8th November 2016 for the Sixth Form open evening. We look forward to inspiring you to become the next group of inspiring students.
More News Stories