Welcome to Newark Academy
At Newark Academy we are highly aspirant and ambitious for our students and our community. We are committed to providing an outstanding, local education and are relentless in our pursuit of high standards of academic achievement and excellence for all.
As part of the Nova Education Trust, Newark Academy benefits from the partnership and support of a leading educational trust with a proven track record of delivering outstanding education provision.
"Newark Academy is an 11–18 school. Our aim is to provide an outstanding education for local children and to become a beacon of excellence at the heart of our community.

I hope that as you explore our site, you will get a flavour of the unique culture that exists within our academy. I invite prospective parents to visit us and find out why Newark Academy is the right choice for your child."

Andy Seymour

BA(Hons) PGCE NPQH

Head of School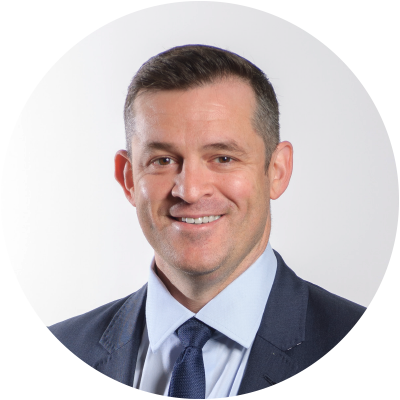 Our Vision
We have the highest expectations of both staff and students in all aspects of academy life and demand nothing but the best. Through strong discipline and outstanding teaching, every student will be supported to achieve success and realise their full potential.
We are committed to providing stimulating, challenging and engaging learning experiences that ignite imagination and a thirst for knowledge in our students. We invest heavily in staff development to ensure that Teaching, Learning and Assessment are very much at the heart of everything we do.
Whilst academic excellence is important, we are equally passionate about developing students as lifelong learners and promote core values of hard work, courtesy, co-operation and service. We provide a safe, secure and nurturing environment where every student is cared for and supported to become a well rounded and respectful citizen, fully prepared to make a sustained and substantial contribution to both the local and global community.
Please take time to explore our website. We encourage visits to our state-of-the art Academy building, particularly during the day where you will meet some of our talented and dedicated students and staff who are all immensely proud to belong to Newark Academy.
"At Newark Academy our ethos WORK HARD, BE KIND underpins everything we do. We believe that every child can succeed and we are committed to ensuring Newark Academy's hardworking students achieve their full potential.

With a new school building and a dedicated teaching staff and leadership team, Newark Academy is an exciting place to work and learn."

Ashfaq Rahman

BSc(Hons) PGDip PGCE NPQH NLE

Executive Head Teacher