School is closed for the majority of students and is only open to those who have registered and have been identified as children of Key Workers
Latest News
News
The school receives a special visitor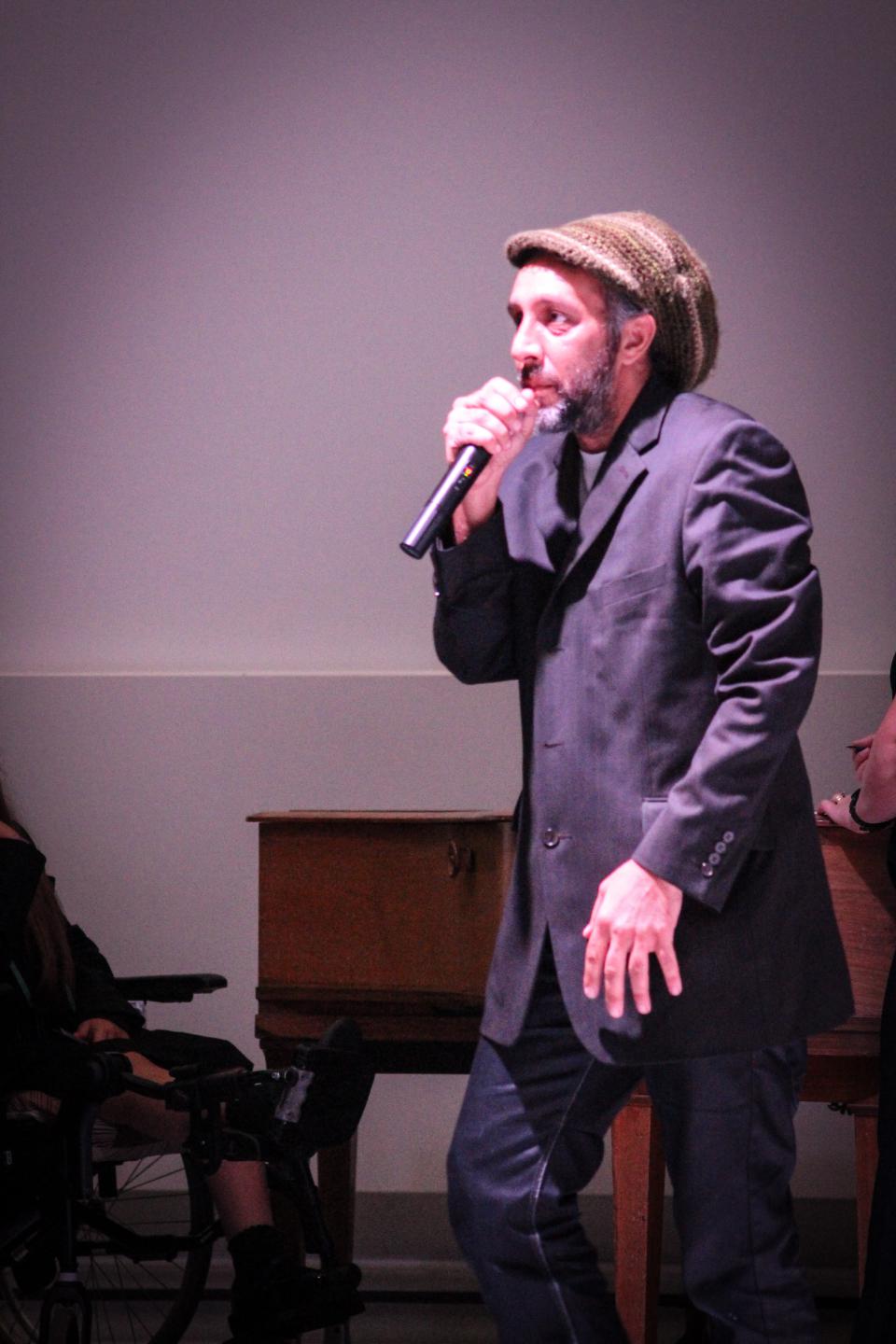 Last Wednesday and Thursday (28/29 September) saw Poet and Performer, Dreadlock Alien visit Newark Academy for some exciting and unique sessions where students created their own performances and poetry whilst learning about important topics.
On Wednesday he worked with years 7, 8 and 9 talking to them about British Values and giving students the opportunity to create their own slam poetry based on this theme, they then worked individually or in groups to perform their poems to their year group, coming up with some inspiring and imaginative pieces.
There was also the chance to learn how to beat-box and everyone really enjoyed the live performances from Dreadlock Alien. Boys from Y9, 10 and 11 worked in smaller sessions on Thursday to create poems personal to them and had some rhyming battles, even Teachers took part in a beat-box challenge!
The aim of Dreadlock Alien's visit into school was to raise awareness of SMSC and British Values through poetry. As a result, we now have promising poets to create school poems on topics such as respect, tolerance and democracy and feedback from students and staff has been incredibly positive.
Leader of SMSC, Fleur Clarke said: "I thought it was a very successful event. Students really enjoyed working with Dreadlock Alien and hearing him perform some of his poems. It was clear that they made the most of their opportunity to be creative and they came up with some really good rhymes. Students also learned more about fundamental British Values."
One year 10 said they feel as thought their 'poetic skills have improved' and their favourite part was 'when he freestyled by rapping our names'.
More News Stories
June 2020
| M | T | W | T | F | WE |
| --- | --- | --- | --- | --- | --- |
| 1 | 2 | 3 | 4 | 5 | 6 |
| 8 | 9 | 10 | 11 | 12 | 13 |
| 15 | 16 | 17 | 18 | 19 | 20 |
| 22 | 23 | 24 | 25 | 26 | 27 |
| 29 | 30 | | | | |